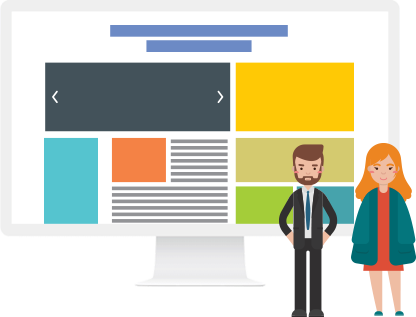 Instapage vs Landingi: Which Landing Page Builder Is Best
A good landing page is important. You can have the best ads in the world, but if the landing page is bad, then no consumer will take the final leap into the buying funnel. I've seen this happen many times, and it's a big frustration in this job. You meticulously look over every inch of your ads, you make sure everything is set up correctly and then you lose customers on the big final hurdle.

But building a good landing page can be difficult. Hiring website developers is expensive and not all landing page tools are created equally. We've decided to explore what's out there and compare two commonly used landing page builders: Instapage; probably the leading option and the most expensive, and Landingi; a relatively new landing page builder with a more moderate price.

Pros:
Very easy to use drag and drop creator
User-friendly interface
Powerful analytics tools
Best page builder for beginners and experts alike.
A lot of integration options.
Cons:
No pop-ups available
No editable Instablocks™ options
Instapage is designed for those of us who are not very tech-savvy. The easiest to use landing page tool of the two, Instapage provides everything that a user wants. It's easy to use interface features a drag and drop editor making landing page building and designing easy. Best of all, you can edit an image within the actual system itself, instead of having to resort to external image editors. Instapage is quick to use, so you can pop out landing pages within an hour, easily. The analytics tools are also easy to use and understand.

The downside to Instapage is that there is no inbuilt popup option for the landing page, which means that if you do want a popup on your landing page, you have to go externally to find one. They also have a very limited user traffic limit of 30,000 unique visitors. If you want to upgrade this you have to upgrade to an Enterprise account and discuss price options with their customer service team. Instapage actually recently went through a big change to their pricing – they have narrowed themselves down to two options: business and enterprise. The business option includes most of what is available for the enterprise option for $199 per month. The enterprise option is price-personalized, based on what your extra needs are.

Instapage is handy because it offers all your analytics tools in one place. It has an internal and external tracking option, enables you to set conversion goals and even lets you choose where you want to track analytics – via Google Analytics, Facebook Ads Manager and more. Instapage is also useful due to its ability to enter SEO information straight on the landing page from the builder itself. Instapage offers many integration options, including integrating through WordPress or showing the landing page through a custom domain, as well as many email automation and CRM options.
Pros:
Basic Automatic Features
Analytics
Very contactable customer service
Pop up options available
Cons:
The page builder is built on a blocks system and can be difficult to use.
The landing page forms show up automatically in Polish, even if you are using an English website.
Many analytics tools are not available in cheaper packages.
Landingi is by far the cheaper option of the two. Its page builder system is built on a blocks interface, which can be difficult to use if you have no prior experience in using blocks builders. However, once you have figured out the system, it becomes relatively easy to use. The downside to the landing page builder itself is that you cannot edit images within the system itself. Resizing, reshaping and even repositioning images can become a bit of a nightmare on a system like this, meaning that often enough you either have to go to an external app or just accept an inferior quality image on the landing page. The overall design time of creating a landing page is initially quite slow, however, once you are used to the page builder, it becomes quite quick.

The landing page builder also offers a very simple to use desktop vs mobile viewer which lets you easily modify what is viewed on mobile pages and change it to be suitable for mobile views. Landingi also provides various publishing options, including importing to WordPress or embedding within a server. However, Landingi is limited in its unique visitors per month. The cheapest plan only offers 1000 user visitors. The amount of allowed visitors increases with each price point. While the medium plan gives you 100,000 visitors per month

Landingi offers a variety of integrations, including Zapier and various CRM options, however, these are only available in more expensive plans. A/B testing and most analytics tools are also not available in the basic & core plans. Most additional extras are only available on the most expensive package, marked at $59 per month.

Where Landingi does excel is in its customer service. At the time of us signing up to use their tool, they were having issues with bugs in their system which caused us issues with entering the program. Their customer service representatives were very quick to respond and were very helpful when it came to sorting out the issues. They even helped us with minor details on the page itself.

Overall
Instapage is a better landing page creator, offering very easy-to-use tools with a lot of valuable extras. However, it's price makes it unreachable for many, particularly those who only need to make 1 or 2 landing pages per month. While Landingi does offer a slightly inferior landing page, it's price and unique traffic visitors makes it a very reasonable tool to use for those businesses who only need a few landing pages made per month.